Deccan Chronicle is an Indian English-language daily newspaper founded in 1938. It has a dedicated readership and has a circulation of over 1.45 million copies each day across Andhra Pradesh, Telangana, Tamil Nadu, Karnataka and Kerala. Deccan Chronicle classified ads booking can be done for any of the cities of the above states.
The readership base of Deccan chronicle stays strong even in the presence of newspaper giants like The Hindu and The Times of India in Tamilnadu and Karnataka .
Deccan chronicle publishes various supplements in weekdays as well as on weekends which advertisers can avail for booking Property, Rental, Matrimonial, Recruitment, Business, Obituary, Name change, Vehicle, Services, Travel Classified Ads according to their requirement.
The various supplements of Deccan Chronicle for which you can book advertisements online include
City Chronicle (Daily)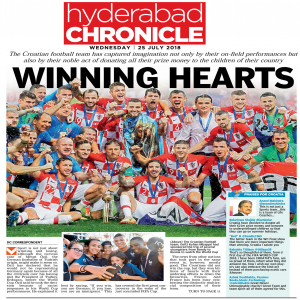 This is a daily supplement of DC and it mainly targets on local news, articles, local events, City Life, GlamSham, Local Cini Industry news, City Listings, Classifieds Column, Party Whirl, Coffee-break, Cinemas, etc.
The most popular city chronicles for which you can publish your Deccan Chronicle Classifieds are Hyderabad, Chennai, Bangalore, Kochi, Vijayawada, Vizag, Karimnagar, Nellore, Rajahmundry, Coimbatore, Tiruchi, Madurai, Kozhikode, Thiruvananthapuram
If your business is localized, then publishing ads in City Chronicle is the best approach to reach to local audience.
Deccan Chronicle Classified ads booking online can be done through book4ad, a leading newspaper advertising agency which provides an easy to use platform to publish newspaper ads online instantly at low rates.
The classified ads are grouped into a wide variety of categories for which you can book classified ads online. The categories are Matrimonial, Name Change, Public Notice, Tender Notice, Recruitment, Astrology, Health & Fitness, Personal Announcement, Business, Remembrance, Services, Education, Travel, Entertainment, Marriage Bureau, Computers and many other categories.
Deccan Chronicle Classifieds (Daily)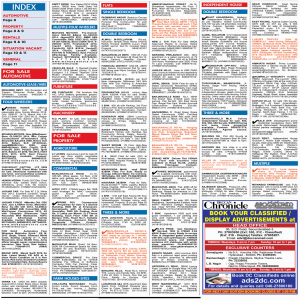 Classifieds is a daily supplement of Deccan Chronicle which is a special column where you can publish your ads in running-text format or small images with text (both color and black & white). Small text-running ads are known as the Classified-text ads and the other are known as display ads.
The classified-text ads are the most cost-effective ads which are calculated on the basis of number of lines printed.
The classified display ads are charged based on the space occupied by the ad i.e.per sq.cm. These ads are expensive compared to classified-display ads. These classified-display ads have limit in size.
The display ads are large ads which can be published on any page of the main edition of Deccan Chronicle. These ads are also charged on based on per square centimeter. These ads don't have any limit. The display ad can be of any size like quarter page, half page and even full page. You can select the size of your own.
These ads are the most expensive ads compared to the other two ads (both classified ads). They create a very high impact as they are created using compelling headline, colourful images, complete contact info, etc.
You can check the advertisement rates to know the details of the Deccan Chronicle Rate Card for Deccan Chronicle classifieds online booking.
Career Chronicle (Weekly Special)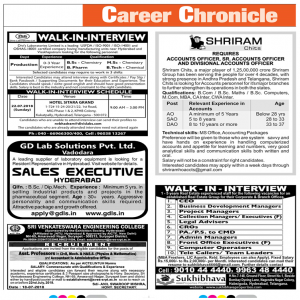 This is a special weekly supplement of Deccan Chronicle published on every Thursday. This career chronicle publishes the Job recruitment ads of various organizations. This supplement is exclusively for the Organizations and Companies who ants to hire employees.
You can book the recruitment ads in Deccan Chronicle in this column or you can book in classifieds column which is published in City Chronicle.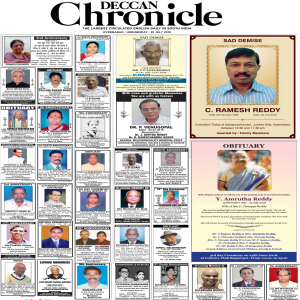 Deccan Chronicle Obituary Page (Daily)
This is a supplement of Deccan Chronicle where you can publish remembrance ads, obituary ads. Deccan Chronicle reserves a space for these types of ads. These ads are published mostly in the 4th page of the Deccan Chronicle main paper.
Sunday Chronicle (Weekly Special)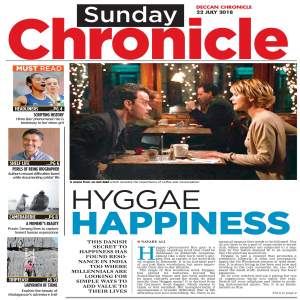 Sunday Chronicle is a weekly special supplement of Deccan Chronicle published on every Sunday.
The Sunday Chronicle covers a wide variety of news and articles which include Headliners, Shelf Life, Cameraderie, Epicuriosity, Triptease, Leisure, Fortune Cookie, etc.